What do you do with a table full of dessert hungry gamers when all you have is fruit? Whip out that emergency frozen pie crust and make this pie out of stuff you have in your pantry!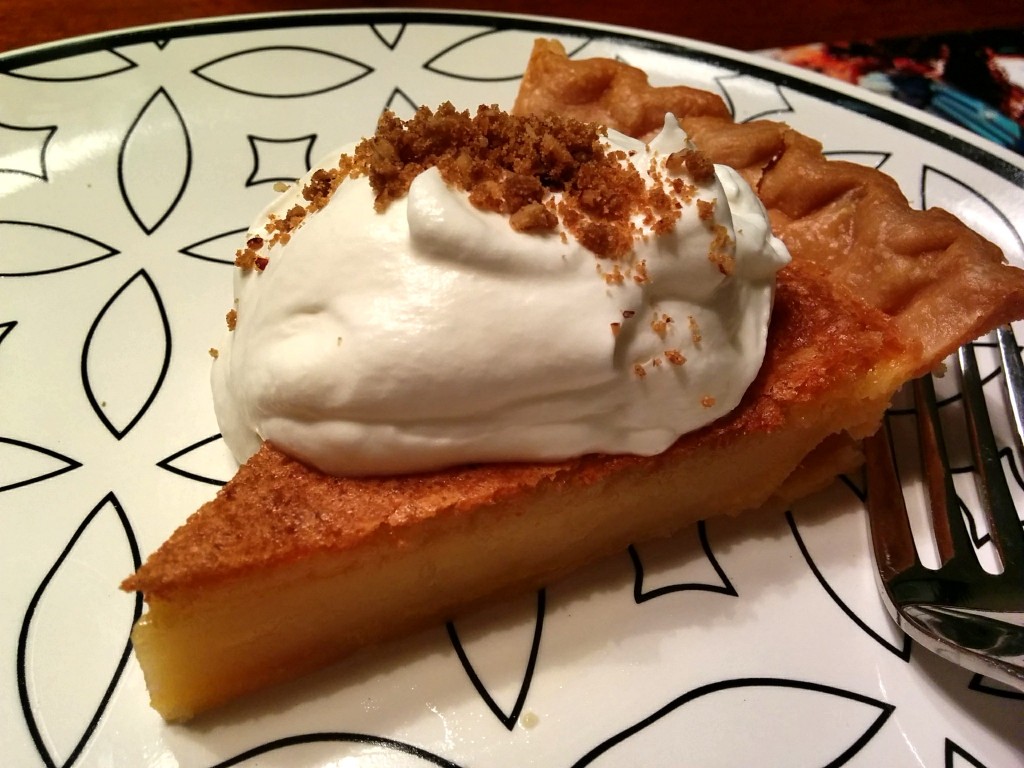 Chess Pie with Almond Cream
2014-04-03 12:50:48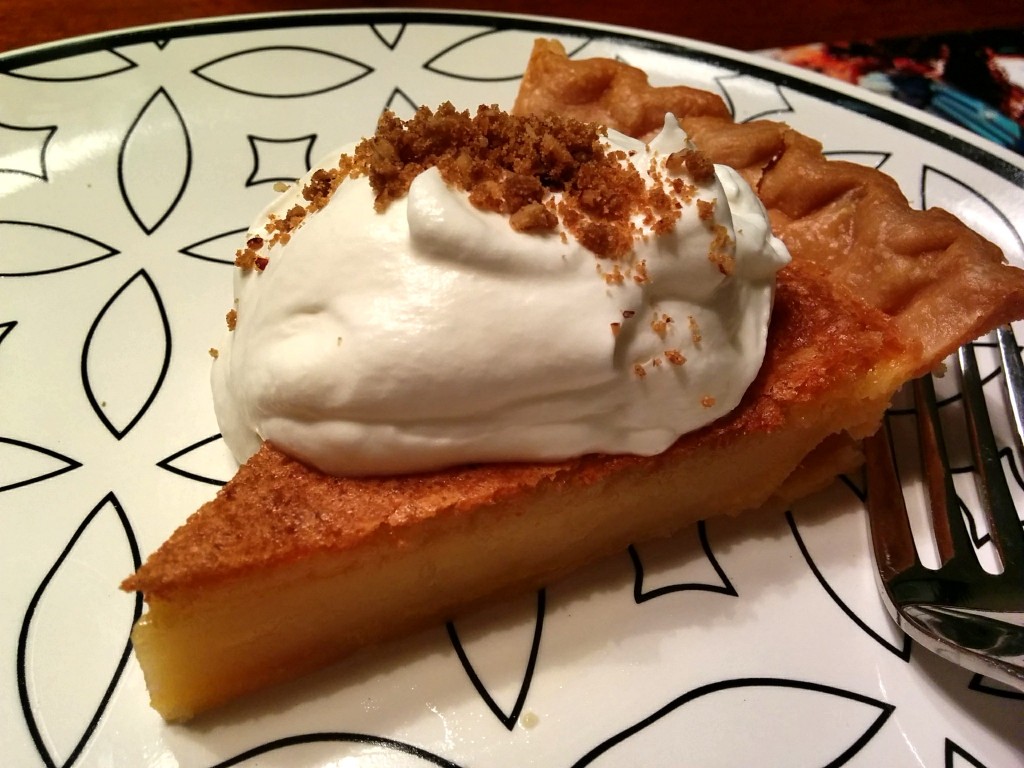 For the Pie
1 Tbsp cornmeal
1 1/4 c sugar
2 Tbsp flour
3 eggs
1 stick butter
1 Tbsp vanilla
1 Tbsp white vinegar
1 regular pie shell - homemade or frozen
For the Cream
16 oz heavy whipping cream
1/4 cup powdered sugar
1/2 tsp almond extract
For the pie
Preheat oven to 350.
Melt butter in microwave
Mix cornmeal, sugar and flour
Add eggs and butter. Cream thoroughly
Mix in vanilla and vinegar
Pour into pie shell and bake for 45 minutes
For the cream
Add all ingredients to a large bowl
Mix on high until thick and creamy
Notes
You can garnish with anything, that day I chose some crumbled gingersnaps with toasted pecans I had left over from a pie crust. I bet chocolate shavings or fresh fruit would be amazing too.
Board Games & Burger Night http://www.boardgamesandburgernight.com/